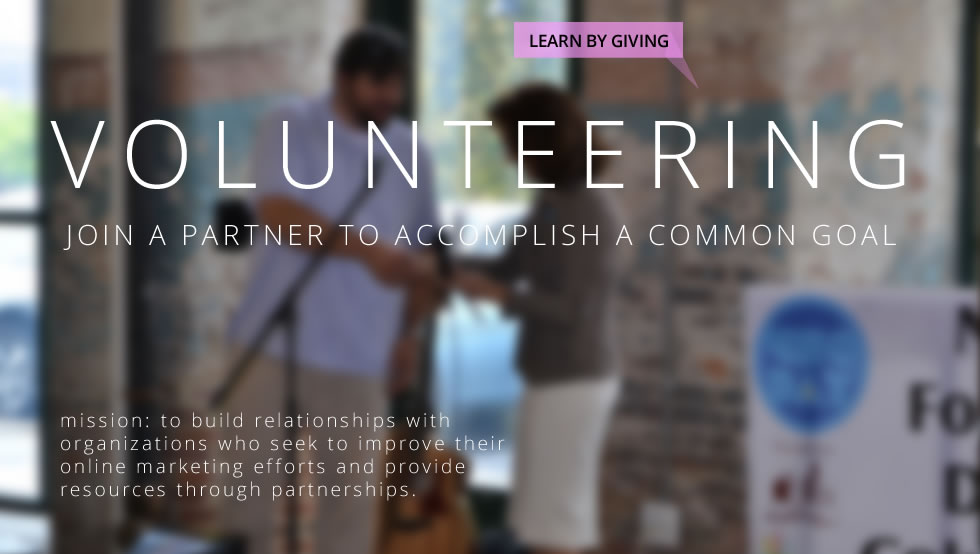 You may not qualify for a partnership but you still want to help. That's pretty awesome! You can apply for Volunteer status and work with our partners in many capacities. Our partners will need some help achieving the goals created during the initial consultations. We hope to team you up with a partner that can provide learning and experience to those who will work hard to participate. 
Any Good At any of these?  Want to be?
Social Media Strategy
Content Management
Graphic Design
Web Design
Consultations
Presentations
Email Marketing
Copywriting
Marketing
Communication
Video Processing
We do expect the highest caliber of volunteer. You must exhibit a passion for social media and online marketing and most importantly…be willing to work to do great things.