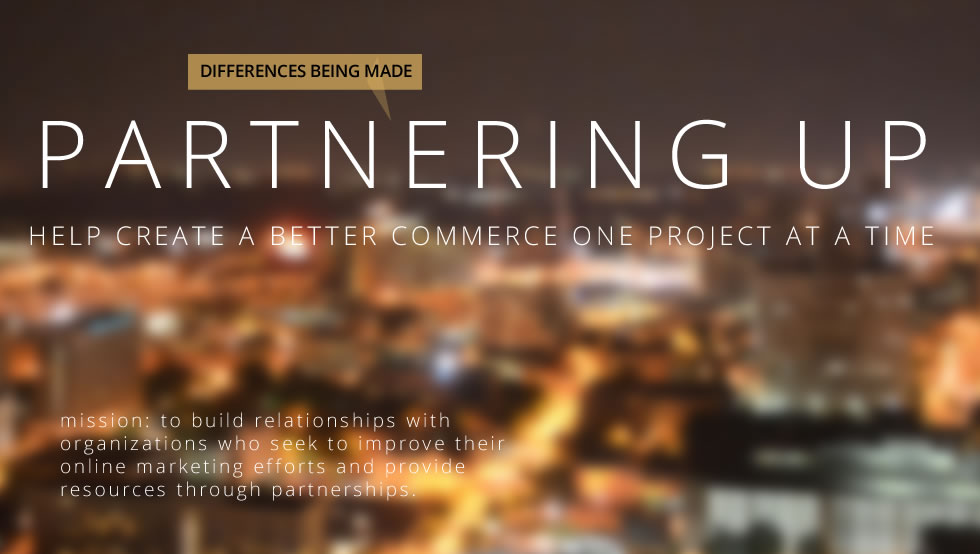 Your time is like gold.  It continues to increase in value and we are asking for the moments of time where you can help.  Our agreements assure our project owners that they can trust our work and truly benefit from a relationship with you.  We only allow partners with personal references and proven work ethic that can be seen out in the interweb.  Join our elite partner program as we create digital progress in our society.
What do they get?
Your time. Once you've been approved as a partner you will provide us with a list of services you are comfortable providing and we match you up with candidates.  You will be introduced to the project owner and a project brief written by a team member assigned to your professional service category. The partner will then do their best to provide excellent service and care to achieve the goal while also having assistance provided by our volunteer pool.
What do you get?
Besides sleeping like a baby at night.  You will be a part of a marketing machine designed to promote your efforts on this site and through approved scenarios written into the project owner's agreement.  This may or may not include promotional material including success measurements and/or logo representation for limited time.  Cause marketing is strong but not as concrete as the relationships you will have the opportunity to build in the community.
Ok, I am in…but what if I have any issues?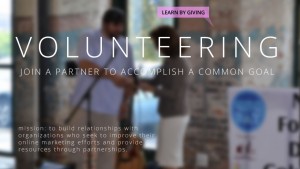 Your project will be assigned to a Project Social team member.  This person is a linchpin and a part of our internal team.  These members have been elected to this position because of past project success and their relationship with our Founder, Lucas Shaffer.
Your application will be reviewed and given a full and dedicated response. Once we learn of your available services we will use them to address any incoming project needs and our team member will be the point of contact.
As part of your agreement, you will be responsible to providing these services or you will lose your partner status and no longer have the opportunity to work with businesses in need.  If you have issues with the project owner, you will need to make the team member assigned to your project aware and they will handle from there.  This is also true for volunteers.  Everyone is expected to act professional and helpful.
Our partners are hand selected from a hand full of online marketing strategists, designers and developers who share the vision of ProjectSocial.org.  Everyone you will come in contact with is here to help.  If you are interested in becoming a partner, please let us know.  There are benefits to participating in our journey to creating a better commerce through online mediums for small business.  Ask how you can help today.
It's not too good to be true.  It's real.  Our services can range from social media strategy, online business guidance, web design, web development, mobile site design and online advertising including Google AdWords, Facebook and other platforms.  Maybe you just want to talk.  We are only one conversation away.  Our initial consultations are free while spending time with partner one on one will require an application.