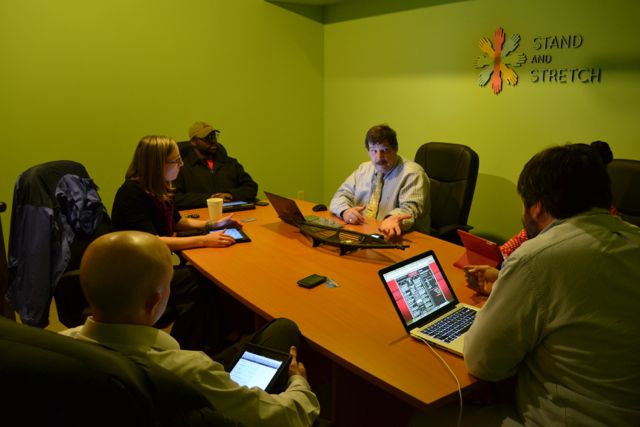 Jennifer Boyd
February 24th, 2013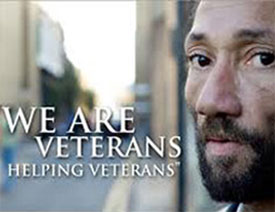 I'm continuously in awe of the ProjectSocial.org applicants and their passion and willingness to help others. Meeting Keith Laseter and hearing how his personal journey and struggles brought him out of a place of despair and into a place of strength and compassion was no exception.  Keith's foundation, Bridging the Gap of Georgia, is a mentor-based program that works with communities across Georgia to provide assistance to veterans struggling with transitioning back into society.
The painful truth is that in Georgia, as in most states, a substantial number of returning veterans are unwillingly channeled into homelessness, due to a lack of Employment, Family Support, Post-Traumatic Stress Disorder (PTSD), Mild Traumatic Brain Injury (TBI), and the long-term consequences of war.  Many or our heroes reside on the streets, where they can suffer from Sleep Deprivation as well as a whole host of other emotional and mental problems…
 (excerpt from Bridging the Gap of Georgia, "Who We Are")
Bridging the Gap of Georgia assists veterans in many, many ways – housing, healthcare, counseling, employment, utility payments, transportation, and mentorships to name a few.  The extensiveness of the services provided by Keith's foundation combined with his compassion and vision can only come from personal experience and is what truly makes it unique.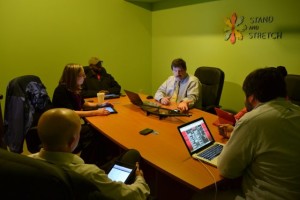 So, how is ProjectSocial.org helping out?
One of our media and branding savvy partners, Nao Media, is working with Keith to provide resources and ideas for furthering his brand strength. This includes a detailed digital marketing plan with assistance from Nao Media in carrying out the plan and  overseeing the execution of campaign efforts.  This will provide Bridging the Gap of Georgia with not only the media strategy they need but the training and experience to confidently execute future campaigns on their own.  Our volunteers, along with another highly-capable partner, Stand and Stretch, are working on refining the content of the current website and moving it into a fresh, new website that reflects a revitalized brand and the passion and vision of its founder and volunteers.
More to come soon!
I am a software and web developer with over 10 years of development experience including leading projects and teams in a variety of work environments – including working with and leading geographically distributed teams. My technical background is "blended" – I have a deep knowledge of both front-end development with javascript, jQuery, and other UI frameworks as well as database development. I have also worked with open-source code. I am passionate about technology and innovation, eager to share what I know with others, love working with teams that share my enthusiasm and are equally driven to solve difficult business problems and eager to bring new products to fruition.
---